New semester, new ExBeerience event 😄
When : October 21st from 16:00 to 00:00
Where : CAB F 21 (Zentrum)
So, what is new? Everything!! This semester we are happy to announce a collaboration with 3 different breweries from Kanton Zürich:
St. Laurentius from Bülach, ZH
Gottfried from Zürich, ZH
Welcome Stranger from Zürich, ZH
They will come to ETH to sell the beer themselves, it's the perfect opportunity for you to get to know them!
Stay tuned and save the date 🍺✨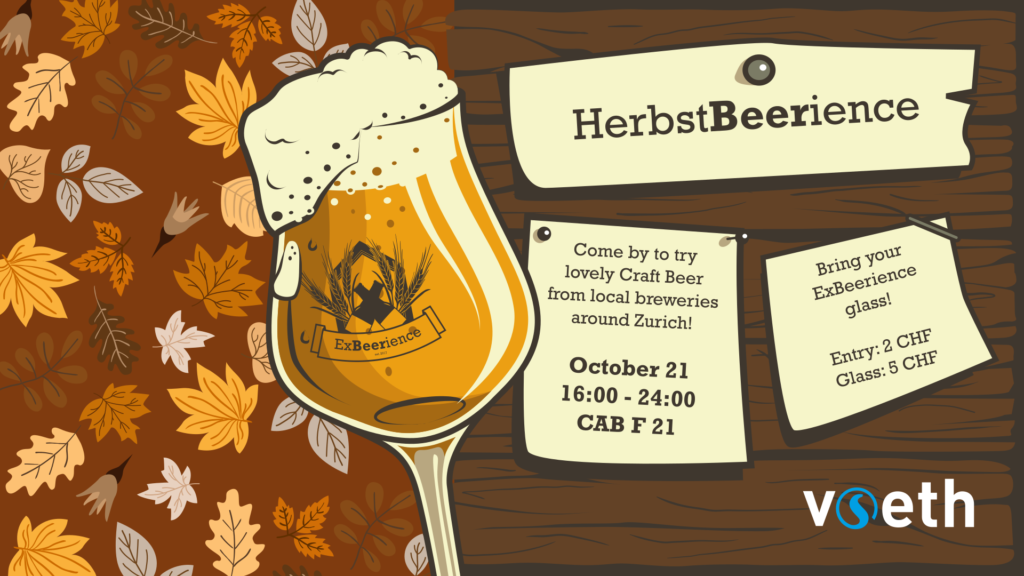 As for every of our event, bring your own ExBeerience glass if you have one. Click here for more information about the event.